The year is 1967. The Beatles' "All You Need Is Love" was number 1 on the Billboard Hot 100 and "The Graduate" was a box office hit.
While most men during this time were wearing peace signs and growing their hair out, majority of men were inspired by the sounds of Motown, leisure suits, and the look of classic Americana fashion.
While setting the fundamentals for men's fashion, these men were wearing suits, brighter color combinations, and playing with patterns and stripes. Men during this year were reflecting on men's fashion of previous decades but adding a twist.
Our mission is to take 50 dollars and recreate men's fashionable looks from 1967 and incorporate them into the 21st century.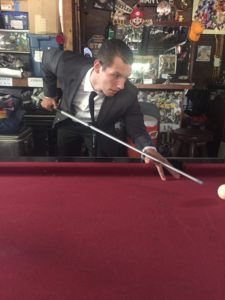 As a college student, every penny counts.
We went to numerous thrift stores near the campus in search for men classic pieces that are not only timeless but effortless to put together.
Stripes, leather jackets, jeans, dress shoes, khakis, are just some of the classics that every gentleman can easily put together and look polished.
Not only is every single outfit under 50 dollars but each outfit is classic and timeless.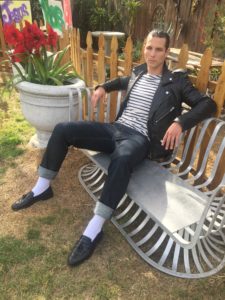 Thrift stores are a great way to save money on clothing yet establish your own personal style. With a wide variety of clothing, you will never know what you will find.
When buying clothing, it's a safe option to buy clothes that are simple in color and bring out your best features.
Have fun and enjoy putting together outfits, this is what men's fashion is all about. If we can learn anything from 1967, it's that any man will look great with the classics but it's also worth taking a risk once in a while.