Gabriel Gomez's voice shakes when he recalls the day he crossed the border into Iraq. He remembers when he received word then that his closest friend from boot camp was killed in Afghanistan. It was Gomez's first deployment. It was his first of two wars.
Troop drawdowns in Iraq began in 2011, but combat operations continue to this day. Paired with the war in Afghanistan the United States is currently engaged in the longest continuous era of warfare in its history.
The student veterans are captivating storytellers. They can't help but be. Many of them have had to share their experiences with therapists and family. Try as they might, they cannot escape memories of war.
Citrus College Marine Corporal, Raul Cervantes is an imposing figure. Now studying to become a registered nurse, his job as a Marine corrections officer at the Al-Qa'im Iraqi prison – located near the Syrian border – was to make sure military interrogators did not use excessive force on their Iraqi prisoners, many of whom were classified as "high value detainees" considered to have crucial information about impending terrorist attacks on the United States.
"It's not an experience I would want any young person to have, but it did turn me into the person I am today," Cervantes said.
He is a somber, large man. He is not given to extravagant speech, but his vivid recollections of seeing fellow soldiers inflicting harm on innocent civilians, sometimes even children, gives a stark contrast to what civilians think of when we imagine the behavior of soldiers in war.
"They're just assholes," Cervantes said bluntly.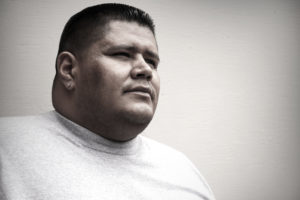 "You got two types of people that go to combat: the extremist and the one that doesn't want to be there, but he's an idiot and he joined the military….I was the idiot that joined the military."
Despite the often brutal conditions of the prison, Cervantes feels confident that intelligence extracted from his detainees was useful.
He describes one prisoner whom he guarded as Iraq's second biggest bomb maker behind Abu Musab al-Zarqawi, the founder of ISIS. After weeks of interrogation, the bomb maker gave information that led to "Operation Steel Curtain," which killed 246 Iraqis and retook control of Karabilah from insurgents. Considered a "tactical victory" by the U.S. military, critics of the operation claim that up to a third of those killed were civilians.
Cervantes returned from Iraq and decided to pursue nursing to give back to the community of veterans he has met at Citrus College.
"We're all like a family," he said. "For me it's about helping others. That's one of the reasons I joined the military," Cervantes said.
The Veterans Student Success
Center was founded in 2003 by Bruce Solheim, Ph.D., history professor at Citrus College. Solheim saw his own brother struggle with post-traumatic stress after returning from the Vietnam War. The Veterans Student Success Center has been a resource for student veterans from all over Los Angeles and San Bernardino counties. Headed by psychologist Monica Christianson, Ph.D., the center feels like an oasis to assist the rising numbers of student veterans who need help transitioning to civilian life.
Decommissioned weaponry, flags and profiles in heroism adorn walls painted in cheerful colors. A mannequin in military fatigues stands in corner as the veterans' friendly sentinel of the college base.
The Department of Education cited Citrus College in 2010 as a national model for college assistance to veterans. Much of the veterans center's funding precariously relies on grant applications. Several professors and campus administrators have long argued that the center's funding should be added to college's annual budget.
Long-time advocate for student veterans and math professor Paul Swatzel stresses a campus-wide approach for working with student veterans who sometimes need special accommodations. He encourages faculty participation in the Vet Net Ally program, a sensitivity training on veteran issues for college faculty and staff. Returning soldiers face specific challenges that can be constructively addressed with the right education and training.
"I've had students, combat vets that will only sit with their back against the wall because they don't want anyone to come up behind them," Swatzel said.
As of 2017 there are approximately 500 veterans are enrolled at Citrus College. Author David Finkel wrote in his 2013 book "Thank You for Your Service," that 20 to 30 percent of returning veterans suffer from post-traumatic stress disorder, which would indicate approximately 100 Citrus veterans may have the condition.
Currently, the Department of Veterans Affairs only has five full-time therapists to serve over 300,000 veterans in Los Angeles County. 137,000 of those veterans live in cities that the Citrus College district serve.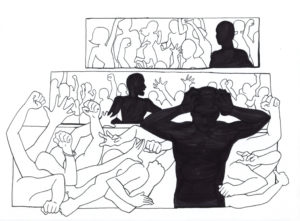 "There's so much bureaucracy and red tape with the VA, if they miss that phone call and they miss their appointment it could weeks or months before they get another one," Swatzel said.
Solheim believes American leaders needs to pay more than lip service to the veteran community. He connects ongoing wars to a burgeoning defense industry, lobbyists and a complacent media. "Democracy in Iraq could take a hundred years to take effect. Americans don't want to hear that. They want us to be done by Christmas," he said.
Like Cervantes, who joined the military to see the world, Citrus College veteran, Sgt. Ivan Garrett wanted to leave the rural Mississippi confines he grew up and worked as a chicken farmer.
"The only other option I had was joining the military," Garrett said.
He crossed the border into Iraq from Kuwait on his fifth anniversary of joining the Army in 2003. As an infantry squad leader, Garrett recalls both the feeling of invincibility he had before he entered combat and the crashing reality once he experienced the fight firsthand.
"I was young, ten feet tall and bulletproof. It was fun and games for me until it was not," he said. "The first time you hear that first round snap by your head it's no longer training."
The feelings Garrett describe echo the reports of numerous soldiers interviewed in the film adaptation of Finkel's, "Thank You For Your Service," which was shown by the Veterans Success Center and VA on April 19.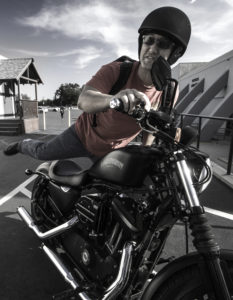 Garrett is reluctant to evaluate the ethics of his mission there while in Iraq.
"If I go tomorrow and get a job at Burger King, I'm not going to get upset flipping burgers," he said. "When I became a squad leader, I had myself, seven other people and a radio operator to worry about. It's all muscle memory at that point."
Garrett's statement reflect the broader picture of the psychological impact of military service on returning veterans. Soldiers are trained to act with reflexive urgency to respond to mortal threats. Christianson says the memories of combat come out of the brain's ancient limbic system.
"Everything is stored there, memories, all emotions, everything's in the same area," she said.
Gabriel Gomez was a petroleum supply specialist in the Army for nine years. After finishing his tour in Iraq he volunteered for a second deployment in Afghanistan. The decision to return to a new war was to avenge the death of his friend who was killed there.
"The only reason I deployed to Afghanistan was because I wanted to see what he saw. If I ended up getting killed while I was out there, so be it. That's my job," Gomez said.
He recalls when he got mortared after two months in Iraq. He was playing solitaire when it happened. He didn't know what to do so he kept playing cards. He takes long drags off his vape, shaking as he describes his time in Iraq.
"Sometimes I wake up screaming," he said, "I used to love going to a club and being on the dance floor. I can't do it anymore because of people being around twirling their arms."
While PTSD is just starting to be understood more fully by neurologists, the disorder may have a much longer unknown history than anyone realized. William Shakespeare broached the subject of traumatized soldiers in "Henry IV."
Recent neurological research shows the effects of PTSD closely resemble that of traumatic brain injury. The student vets interviewed had all been involved in explosions. They all became emotional discussing their experiences and say they regularly relive memories of war.
"My wife has told me where she's seen me fighting in the middle of my sleep, with my pillow choking it," Gomez said.
Author and war journalist, Sebastian Junger's 2016 bestseller, "Tribe" was repeatedly referenced by VA representatives at the April 19 campus event. Junger reports that numerous medical studies have revealed psychological trauma and traumatic brain injuries are not codependent factors in PTSD. The condition can arise from a moment of terror, such as witnessing someone killed.
"Some bells you can't unring," Garrett said, "The first time you see a crowd of people explode you'll never forget that. You'll be a little wary of crowds."
Even everyday occurrences like seeing road debris can trigger memories of roadside bombs.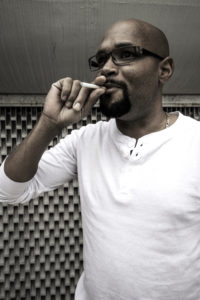 "The other day my wife and I were driving out to Ontario and a piece of Styrofoam blew across the street and I stopped like this was a pedestrian. I wanted this Styrofoam to go wherever it was going," Garrett said.
Gomez occasionally catches himself driving in the center of the road because IED's were usually placed along the side of the road in Iraq. Soldiers also drive fast to avoid explosives. "I drive aggressively," he said.
Garrett feels vulnerable without a firearm because he never left his Iraqi base without it.
"If I leave my house without my pistol, I feel like I'm riding passenger in someone's car without my seatbelt on. I'm working on changing that. My kids are getting older and they're starting to notice something's wrong with daddy," he said.
Gomez explained that feelings he had suppressed for years in Iraq came rushing back months after he left the Army.
"Now all the emotions I have denied myself from having are coming in this huge hundred-foot wave of emotions ready to crush you."
Each soldier interviewed was disappointed by the rise of ISIS and the continuation of sectarian fighting that leads to more and more veterans returning home with physical and mental condition.
Ignoring the realities of perpetual warfare is a psychotic attempt to evade responsibility.
"An investment in a war is not just sending people to battle, but also taking care of them and their families long after the war's over," Solheim said. "Wars have lasting and pervasive consequences in the communities soldiers return from and come back to."
Fourteen years after Solheim founded the campus veterans center he still hopes for a less militarist society, but he and the network of support will always be there to help students coming home from war.
"What would be nice is if we could feel connected and work together without having to be under fire," he said.
The community within the Veteran's Success Center is something every veteran interviewed appreciated and wants to contribute to long after their time at Citrus College, a sentiment that is beautifully echoed again in Junger's "Tribe," in which Junger focuses on the camaraderie that connect disaster survivors. Rates of depression and other mental illness often drop for populations in crises because everyone plays an essential role in the survival of the group.
"We don't give up on each other," Cervantes said. "Even through the hardest times."