March 17 marks what would have been Nat King Cole's 98th birthday. His soft, smooth baritone voice landed him in the same echelon of  iconic artists like Dean Martin, Frank Sinatra and Louis Armstrong.
A multi-talented artist during his time, Cole (birth name Nathaniel Adams Coles) knew he was destined for greatness. Born in Montgomery, Alabama to a church choir singing mother and son to a Baptist pastor, Nat King Cole started at the age of 4 as a pianist playing religious music. He would later turn to jazz music and in is early 20s he would go on to create the King Cole Trio. They would go on to make hit songs like "Straighten Up and Fly Right," "(I Love You) For Sentimental Reasons" and well known holiday classic "The Christmas Song."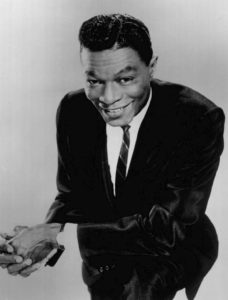 In the 1950s he would move onto a solo career and found success with hit songs "Nature Boy,""Mona Lisa"and "Unforgettable." Along with his musical success he would make history by becoming the first African-American performer to host a variety TV series in 1956.
The whites come to applaud a Negro performer just like the colored do. When you've got the respect of white and colored, you can ease a lot of things."

– Nat King Cole
Cole was regular smoker and lung cancer would finally take over. Cole died Feb 15, 1965, at the early age of 45. His death was sudden but his music still lives on through everyone's holiday playlists and through the success of his daughter Natalie who would go on to extend the family profession.
In honor of the famous crooner, here is a list of a few artists who have in some way paid tribute to the suave and jazzy Nat King Cole.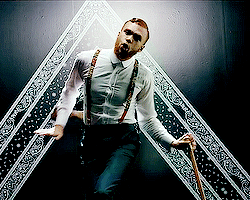 Lyrics: "I burn through the hood like whoa
When everybody's feeling so cold
I cool like Nat King Cole…"
In the 2015 hit song "Classic Man," by Nigerian-American recording artist and record producer Jidenna, Jidenna compares his style to the late crooner. According to contributors on genius.com, both wear well-tailored suits and have similar swagger. "Classic Man" peaked at 26 on the "Billboard" Hot 100.
Kendrick Lamar ft. Rapper Big Pooh – "Thanksgiving"
Sample: Nat King Cole – "Almost Like Being in Love"
Kendrick Lamar would become famous after working with iconic rap producer Andre Young, A.K.A. Dr. Dre, on Lamar's 2012 "Good Kid, M.A.A.D City." The album would go on to receive BET Hip Hop Award for Best Album of the Year and would get a Grammy nominee for Album of the Year. Before the fame, Kendrick Lamar and Rapper Big Pooh would work with producer Wyldfyer and create "Thanksgiving" which appears on Lamar's 2009 "Kendrick Lamar EP." In the song you can hear the instrumental from Nat King Cole's "Almost Like Being in Love" play throughout the background along with a heavy bass and drums and raw lyrics from both Lamar and Rapper Big Pooh.
Nas ft. Chrisette Michele – "Can't Foget About You"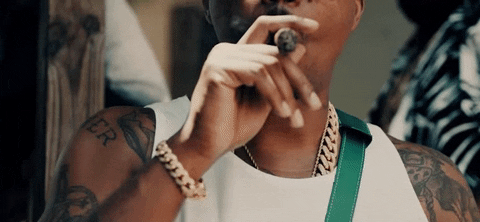 Sample: Nat King Cole – "Unforgettable"
This is the 14th track on Nas's 9th studio album "Hip-Hop Is Dead" which released in in 2006. The beat was produced by rapper, singer, songwriter and record producer Will.i.am. The sample is taken from about the 1:30 minute make but plays throughout "Can't Forget About You."
This isn't the first time that Will.i.am would pay homage to Nat King Cole as he also contributed to Cole's 2009 "Re: Generations" album. The Album is a collaborative work that features "thirteen of Cole's classic recordings, remixed with the styles of each artist, producer, or deejay," according to hiphopdx. The album features work from Cee-Lo Green, Will.i.am, Natalie Cole, Damien "Jr. Gong" Marley, Nas and many more. 
"(Get Your Kicks on) Route 66" and celebrate Nat King Cole's 98th birthday with a cool, jazzy best of playlist!