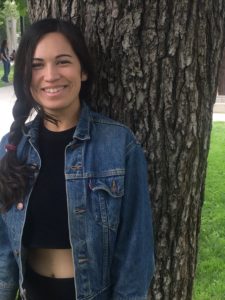 Mika Victoria,27,wakes up in the morning, eats breakfast, makes a cup of coffee, gets ready and heads out the door to class. But which one out of the four colleges she attends depends on the day of the week.
While commuter student, or students who drive to campus from their home, are not an uncommon part of the college experience. Victoria is not your typical student who attends classes on a single campus. Currently she travels between Citrus College, Mt. San Antonio College, Pasadena City College and Santa Monica City College simultaneously.
Needless to say, Victoria's schedule consists of a lot driving.
Commuting to four colleges resulted from yet a problem that impacts students: registering for classes.
"It's been nearly impossible to find every single class that I've needed at one school that also happens to be open," Victoria said. "Or the campus simply doesn't offer the course that I need which forces me to look elsewhere."
Complicating her situation is the fact that Santa Monica City College, the most distant campus on her weekly routine was the benefit for her environmental science major.
"Choosing to attend Santa Monica City College was a no brainer. I wanted a change and loved the area, but they also happened to offer a wide variety of environmental courses," Victoria said.
On the days she has to make the 48 mile,one way, trek to Santa Monica, Victoria's alarm goes off at 5:45 a.m. She hits the snooze button, pulls off the covers, showers, gets dressed, and slips on her favorite pair of Birkenstocks, and heads to the kitchen to make breakfast.
She looks at the clock, "Shoot, it's 6:25," and rushes out the door. It's 6:30 a.m.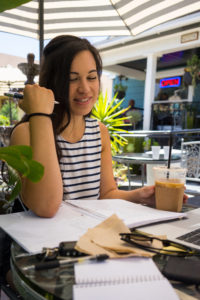 "I have no time for breakfast," she tells herself as she grabs her backpack and her chicken wraps that she made for dinner.
Climbing into her 2001 Honda Accord, Victoria drives into the darkness of the early morning on an empty stomach, half awake, and prepared for the two-hour drive to Santa Monica City College for her 9 a.m. botany class.
This is just one day in Victoria's hectic week. Altogether, she drives a total of of 800 miles a month between all four campuses.
"I usually spend about $40 a week on gas. I am so lucky to drive a Honda," she laughed.
While commuting from various community colleges for students is seldom, adjunct teachers who travel from campus to campus is quite common.
Professor Catherine Culliver is an adjunct professor at Citrus College, who teaches public speaking. Culliver also teaches communication research,at Cal State Fullerton and human communication at Chaffey College in Rancho Cucamonga.
"My office is my car. Between working for three different colleges, I barely have time to grade let alone eat lunch," says Culliver.
After getting past the 605 interstate and 10 interstate junction, Victoria immediately gets into the carpool lane using her Fastrak, an electronic toll collection system in California. "I couldn't get to class on time without using a FasTrak on the 10,"she said. "Instead of taking about two hours to get to Santa Monica, using the FasTrak, the trip takes me an hour and a half."
Like Victoria, Culliver finds herself traveling between three campuses to teach speech communications.
For an environmental science major, who tries to be mindful, Victoria can't help but slightly laugh at the carbon footprint her weekly drives have on the earth.
"I know right? It's ironic that I am leaving this huge Carbon footprint while studying to become an environmentalist. "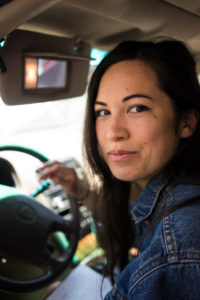 Though she jokes, her passion for her major was something that she had nurtured since she was a young girl who recalled always enjoying being outdoors.
"I love the outdoors. Growing up in La Verne, I've always loved hiking the best of the San Gabriel Valley. The trees, the flowers, and the atmosphere, nature brings peace to my soul when life becomes hectic. "
But it was, a week long hike in 2015 with her childhood friend that inspired her to switch her major from English to environmental science.
The two took a trip with other friends backpacking through the Sierra Nevada Mountains in Northern California. There, Victoria explored the untouched land and pristine spots not accessible to many people. From sunrise to sunset, she hiked 15 hours a day and this experience transitioned her from an English major to an environmental science major.
"The weeklong hike inspired me to change majors because I want to protect our precious Earth. When I was exposed to untouched land and pristine environments, I was immediately passionate about preserving and saving nature. I just didn't know exactly what field that I wanted to be part of."
When searching for environmental classes nearby La Verne, Victoria stumbles upon Santa Monica City College which has exactly what she's been looking for.
From student run organic gardens to an actual greenhouse, Victoria became completely inspired toward her environmental major and loved being surrounded by people in the same field as hers
"I love the classes and the science minded individuals that I was surround by. The environmental courses and environment were completely stimulating to be a part of. Santa Monica City College even had environmental debates that I was part of. We debate about environmental issues but most recently we debated about if an environmentalist should still eat meat or not? I knew this was the campus for me."
For both student and teachers, commuting has not been an easy task.
With two completely different reasons but parallel lives, adjunct teachers and students are dealing with working toward and achieving their academic successes.
Culliver, being an adjunct professor, travels from campus to campus because it's her job. For most professors, the traveling is only temporary until a full time job is offered. The opportunity does not happen over night or a full time job is scarce so most professors have to take or teach at various institutions. Their schedules are flexible, they get holidays and vacation time, and they have their degrees.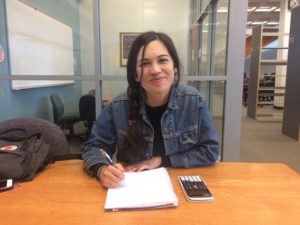 Victoria, being a student, travels from campus to campus because she can't get the classes she needs at one particular college. For most students, the traveling is only temporary until they graduate and get accepted into a four year university. The opportunity does not happen over night or getting accepted into a university is scarce so most students have to take classes and travel to various institutions. Their schedules aren't flexible, they may get holiday or vacation time (depending on work or family situation), and they don't have degrees.
Adjunct teachers and students share very common characteristics. Even though different reasons but parallel lives,they both experience and embody what it's like to commute in the 21st century.
Whether the goal is to receive a degree or to use one, it takes a determined and strong individual to know that there is a light at the end of the tunnel.
Sitting at Mantra Coffee, Victoria chuckles to herself knowing that her journey from campus to campus will soon end.
After all of the early mornings, sitting in two hour traffic, the stress of getting classes, and the juggling of work and school, what is like to only attend only Cal Poly Pomona this upcoming fall?
Victoria says, "I am going to enjoy every single moment of it. Knowing that I can sleep in til 8 a.m. and have a normal life is going to be the greatest feeling in the world."