Fans of the hit television show "Criminal Minds" will be excited to hear that Kirsten Vangsness, who stars in the show as tech whiz Penelope Garcia, will be coming to Citrus College to screen her new film, "Kill Me, Deadly."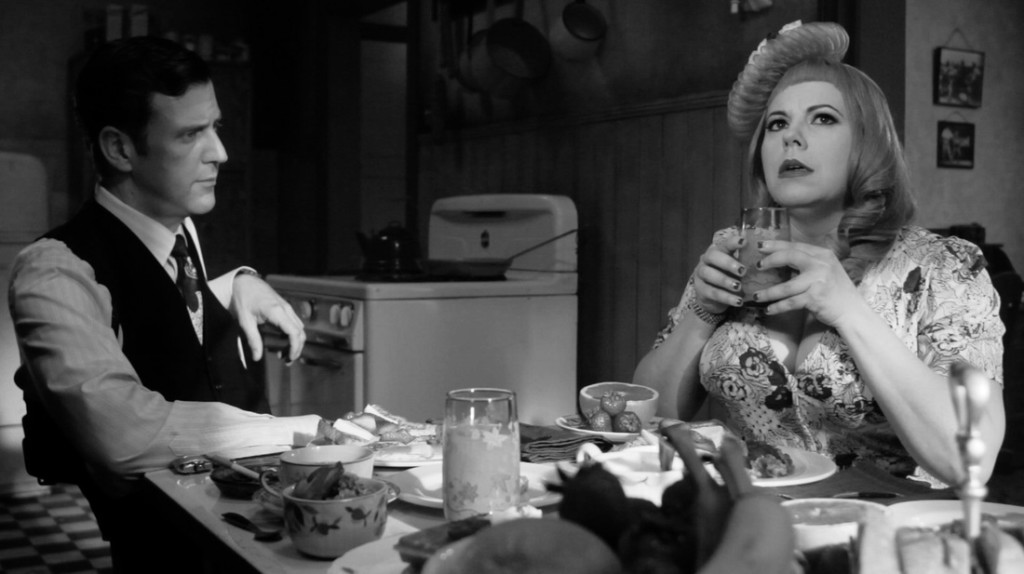 Vangsness stars as Mona Livingston, the femme fatale of this black and white film noir comedy set in the 1940s. She describes her character as a larger than life character who knows what she wants and will do just about anything to get it.
As a producer of the film, Vangsness describes how it wouldn't have been possible without what she describes as her "fancy day job". It was important to the filmmakers to ensure that this was a union production. Everyone involved was guaranteed to make at least a living wage working on the film, despite being a relatively small production created almost entirely as a labor of love. Vangsness' work with "Criminal Minds" helped to make that goal a reality.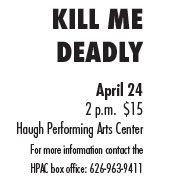 Starring alongside Vangsness are her fellow castmates, most of whom have been with the characters since they were created, including Dean Lemont as PI Charlie Nickels. New to the cast are Vangsness' co-stars from "Criminal Minds", including Joe Mantegna and Shemar Moore as Bugsy Siegel and Bill the Piano Player, respectively.
Vangsness adds that Paget Brewster, another former "Criminal Minds" co-star, makes a small blink-and-you'll-miss-it cameo appearance in the film, so make sure to keep a sharp eye out!
Playwrite and screenwriter Bill Robens, described his experience seeing the Citrus College performance of "Kill Me, Deadly" in 2012.
"I was really happy. It was only the second time I've seen one of my plays done by an outside group I didn't know, and the first time was kind of a tough experience for me, but the one at Citrus College was just a delight. I had a great time!"
The Citrus performers of "Kill Me, Deadly" must have made quite an impression, because Robens and Vangsness and other cast members will be screening the film and staying afterwards for a Q&A. "Kill Me, Deadly" will be shown in the Haugh Performing Arts Center April 24 at 2:00 pm.